Scholarship Information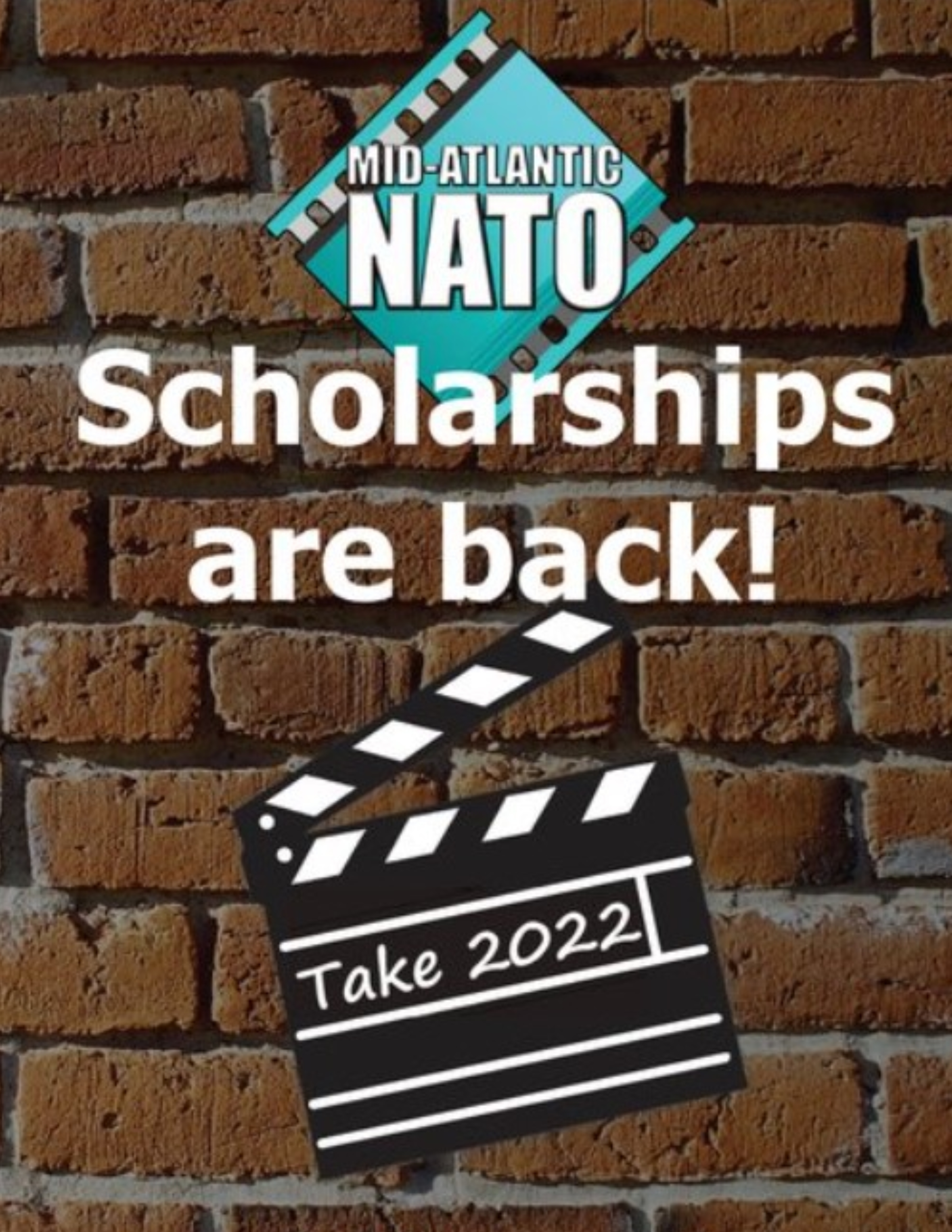 ELIGIBILITY
Any person who will be attending a college or university for the fall semester of 2023, that is currently employed and has been for at least three (3) months by a dues paying Mid-Atlantic NATO Member motion picture theatre in Maryland, Virginia, or the District of Columbia.
APPLICATION PROCESS
Complete the Application and mail to:
Mid-Atlantic NATO
10807 Falls Road #1150
Brooklandville, MD 21022-1150
Original Applications MUST be received by
Friday, April 14, 2023;
Faxes and Emails will not be accepted.
As listed on the checklist, the following items must be included:
The Application completely filled out
Manager's Evaluation and Letter in sealed envelope
SAT scores and current class rank (for high school students)
School Transcript showing current Grade Point Average
Proof of Enrollment or Application to accredited institution
Typed Letter to Scholarship Committee with Applicant's Signature
ADDITIONAL INFORMATION
A committee of Mid-Atlantic NATO Members and associates will choose the award recipients on the basis of financial need, theatre employment service, school record, and extracurricular activities. Applicants are encouraged to highlight these areas in their letter to the Scholarship Committee.
Recipients will be notified after selection is made, but no later than May 31, 2023.
Recipient must enroll in an accredited College, University, or Trade School for the Fall 2023 term and must meet all qualifications for the school of their choice.
Winners must notify the Mid-Atlantic NATO Office by June 20, 2023 with proof of the accredited college they will be attending.